Ross Education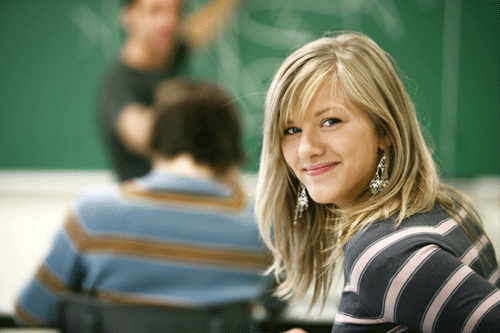 Questions? Fill out the form below to get answers.
The Ross Education Experience: Quality Allied Health Education
At Ross Medical Education Center and Ross College, our goal is simple: to provide the highest quality education possible to motivated individuals seeking an exciting, fulfilling career in the healthcare industry. One of the things that truly sets us apart is the way we go about achieving that mission each and every day. We are fast-empowering our students to graduate and get out in the field quickly. We are focused-delivering only the most relevant courses and skills to our students. We are friendly-welcoming students into a caring, supportive learning community.
Our Allied Healthcare Programs
At Ross, we offer programs in some of the fastest growing fields in the healthcare industry, including Medical Assistant, Medical Insurance Billing and Office Administration, Dental Assistant, Pharmacy Technician, Veterinary Assistant, Occupational Therapy Assistant, Nursing, Practical Nursing, Veterinary Technology, and Business Management. Each of these respected programs delivers well-rounded courses, personalized and supportive instruction, and an abundance of hands-on learning opportunities through our externship and clinical experiences.
Our Convenience
With 40 campus locations throughout Michigan, Ohio, Indiana, West Virginia, Iowa, Kentucky, Alabama, and Tennessee, the exceptional learning experience Ross has offered for more than 50 years is now accessible and convenient. Additionally, you'll enjoy flexible courses and scheduling options that will allow you to earn your certificate or diploma without sacrificing your personal or professional responsibilities.
Our Community
The caring, supportive nature of our educational community has set us apart throughout our history at Ross. Whether it's faculty, staff, or your fellow students, when you join us at Ross, you'll become a valued member of a tight-knit community of teachers and students.
Programs Available at Ross Education:
Dental Assistant


Pursue Dental Assistant school training through hands-on courses at one of 32 Ross campus locations.

In the Ross Dental Assistant school program, students will be instructed on clinical as well as administrative skills relevant to the dental office. Training program instructors with experience in the field provide instruction to students on many necessary skills including radiograph processing, preparing and disposing of anesthetic, taking and recording vital signs, and taking impressions.

Dental Assistant program students

Additionally, training program students are presented with important terminology and basic administrative tasks such as preparing a new patient chart, filing medical records, scheduling appointments, and completing insurance claim forms. Once students successfully complete the school program, they should be prepared to seek entry-level positions as dental assistants or receptionists, insurance clerks, supply salespeople, and/or administrative assistants.

What is a Dental Assistant?

Dental assistants are vital members of the dental office staff. Although their responsibilities may differ slightly from one facility to another depending on size and workflow, the demand for them is universal. Often you will find them providing direct patient care as they help to prepare patients for procedures or examinations, perform xrays, or assisting the dentist during treatment. They are also sometimes responsible for a variety of administrative tasks that can range from scheduling appointments and greeting patients to ordering supplies and updating patient records.



Medical Assistant


Hands-on Medical Assistant training programs offered at 40 school locations

Each of our school campuses offer medical assistant training. The program provides class instruction on basic human anatomy and physiology, disease processes, medical terminology, first aid, assisting with examinations, and CMA procedures.

Medical Assistant program student at

CMA

school

Instructors also give direction on administrative office skills including medical charting and filing, basic word processing and computer information, customer service skills, and various other routine office procedures. After successfully completing the MA program, students should be prepared to work in entry-level positions in a physician's office, clinic, or other medical setting.

What is a Medical Assistant?

A medical assistant is a healthcare professional that works alongside doctors, nurses, and other healthcare staff. Medical assistants are found in physicians' offices, hospitals, clinics, and a variety of other locations. In some larger facilities, they are oftentimes specialized in a particular area, whether clinical or administrative. In smaller practices, a medical assistant will likely be found performing a variety of both administrative and clinical tasks and helping to keep the office running smoothly.