Ross Education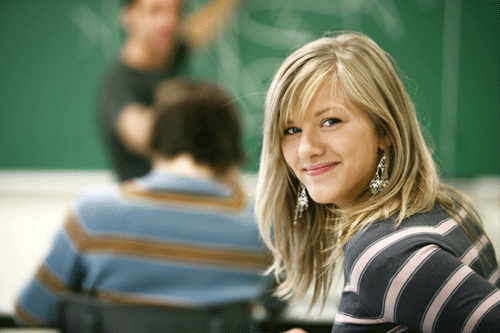 Medical Assistant

Hands-on Medical Assistant training programs offered at 40 school locations
Each of our school campuses offer medical assistant training. The program provides class instruction on basic human anatomy and physiology, disease processes, medical terminology, first aid, assisting with examinations, and CMA procedures.
Medical Assistant program student at CMA school
Instructors also give direction on administrative office skills including medical charting and filing, basic word processing and computer information, customer service skills, and various other routine office procedures. After successfully completing the MA program, students should be prepared to work in entry-level positions in a physician's office, clinic, or other medical setting.
What is a Medical Assistant?
A medical assistant is a healthcare professional that works alongside doctors, nurses, and other healthcare staff. Medical assistants are found in physicians' offices, hospitals, clinics, and a variety of other locations. In some larger facilities, they are oftentimes specialized in a particular area, whether clinical or administrative. In smaller practices, a medical assistant will likely be found performing a variety of both administrative and clinical tasks and helping to keep the office running smoothly.
Locations offering this program:
Bettendorf, IA
2119 Kimberly Road
Bettendorf, IA 52722

Bowling Green, KY
1751 Scottsville Road #1
Bowling Green, KY 42104

Brighton, MI
8110 Murphy Drive
Brighton, MI 48116

Canton, MI
44958 Ford Road
Canton, MI 48187

Davison, MI
815 South State Road
Davison, MI 48423

Dayton, OH
4490 Brandt Pike
Dayton, OH 45424

Erlanger, KY
600 Rodeo Drive
Erlanger, KY 41018

Evansville, IN
227 N Green River Rd
Evansville, IN 47715

Flint, MI
630 Miller Road D
Flint, MI 48507

Fort Wayne, IN
122 Lima Road A - 5
Fort Wayne, IN 46805

Grand Rapids, MI
1624 Woodworth Street Northeast
Grand Rapids, MI 49525

Granger, IN
45 E University Dr
Granger, IN 46530

Hopkinsville, KY
4001 Fort Campbell Boulevard
Hopkinsville, KY 42240

Jackson, MI
113 W Michigan Ave
Jackson, MI 49201

Kalamazoo, MI
5177 W Main St, Suite A
Kalamazoo, MI 49009

Lafayette, IN
2621 Maple Point Drive
Lafayette, IN 47905

Madison Heights, MI
29429 John R Rd
Madison Heights, MI 48071

Midland, MI
2600 North Saginaw Road Suite B
Midland, MI 48640

Morgantown, WV
1064 Suncrest Towne Centre Dr
Morgantown, WV 26505

Muncie, IN
411 West Riggin Road
Muncie, IN 47303

Muskegon, MI
950 W Norton Ave
Muskegon, MI 49441

New Baltimore, MI
51133 Birch St
New Baltimore, MI 48047

Niles, OH
5555 Youngstown Warren Rd #909
Niles, OH 44446

Ontario, OH
2150 W 4th St
Ontario, OH 44906

Owensboro, KY
410 Southtown Blvd #6
Owensboro, KY 42303

Port Huron, MI
2887 Krafft Road
Port Huron, MI 48060

Saginaw, MI
4300 Fashion Square Blvd
Saginaw, MI 48603

Sylvania, OH
5834 Monroe St
Sylvania, OH 43560


Questions? Fill out the form below to get answers.