Ross Education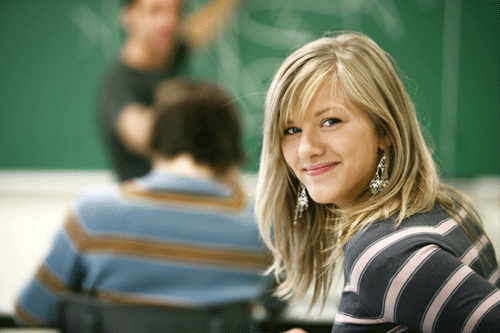 Medical Insurance Billing and Office Administration

Obtain interactive medical billing, coding, and office administration training at the Ross campus location nearest to you.
Ross offers medical billing and coding related training in the Medical Insurance Billing and Office Administration program. Students receive direction from experienced instructors on basic human anatomy and physiology, disease processes and the associated pharmacotherapy, and medical terminology.
Medical Insurance Billing Office Administration program students
They are also instructed on administrative skills including medical charting and filing, financial recordkeeping, proper processing of medical insurance claims, and other routine medical office procedures. Graduates of this program should be prepared to seek entry-level employment in positions such as Medical Receptionist, Medical Secretary, Billing Clerk, Patient Account Representative, and Patient Services Representative.
What is Medical Insurance Billing and Office Administration?
Medical billers and coders are essential to the healthcare team at any medical facility. A medical biller and coder performs many administrative tasks that keep communication going between patients, physicians, and insurance companies. Some of the tasks they perform include tracking and recording patient data, communicating with doctors and other medical staff to ensure they have the correct information, managing coded information, and assigning the appropriate ICD-10 codes for treatments and diagnoses.
Locations offering this program:
Bettendorf, IA
2119 Kimberly Road
Bettendorf, IA 52722

Bowling Green, KY
1751 Scottsville Road #1
Bowling Green, KY 42104

Brighton, MI
8110 Murphy Drive
Brighton, MI 48116

Canton, MI
44958 Ford Road
Canton, MI 48187

Davison, MI
815 South State Road
Davison, MI 48423

Evansville, IN
227 N Green River Rd
Evansville, IN 47715

Granger, IN
45 E University Dr
Granger, IN 46530

Madison Heights, MI
29429 John R Rd
Madison Heights, MI 48071

Muskegon, MI
950 W Norton Ave
Muskegon, MI 49441

Ontario, OH
2150 W 4th St
Ontario, OH 44906

Owensboro, KY
410 Southtown Blvd #6
Owensboro, KY 42303

Port Huron, MI
2887 Krafft Road
Port Huron, MI 48060

Saginaw, MI
4300 Fashion Square Blvd
Saginaw, MI 48603

Sylvania, OH
5834 Monroe St
Sylvania, OH 43560


Questions? Fill out the form below to get answers.