Ross Education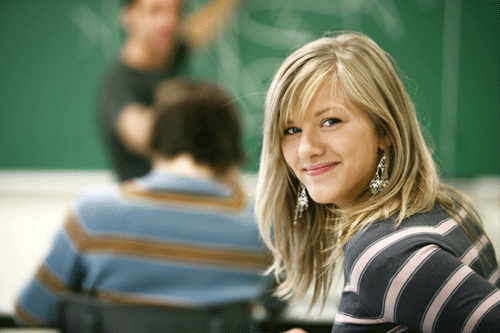 Dental Assistant

Pursue Dental Assistant school training through hands-on courses at one of 32 Ross campus locations.
In the Ross Dental Assistant school program, students will be instructed on clinical as well as administrative skills relevant to the dental office. Training program instructors with experience in the field provide instruction to students on many necessary skills including radiograph processing, preparing and disposing of anesthetic, taking and recording vital signs, and taking impressions.
Dental Assistant program students
Additionally, training program students are presented with important terminology and basic administrative tasks such as preparing a new patient chart, filing medical records, scheduling appointments, and completing insurance claim forms. Once students successfully complete the school program, they should be prepared to seek entry-level positions as dental assistants or receptionists, insurance clerks, supply salespeople, and/or administrative assistants.
What is a Dental Assistant?
Dental assistants are vital members of the dental office staff. Although their responsibilities may differ slightly from one facility to another depending on size and workflow, the demand for them is universal. Often you will find them providing direct patient care as they help to prepare patients for procedures or examinations, perform xrays, or assisting the dentist during treatment. They are also sometimes responsible for a variety of administrative tasks that can range from scheduling appointments and greeting patients to ordering supplies and updating patient records.
Locations offering this program:
Canton, OH
4300 Munson St NW
Canton, OH 44718

Cincinnati, OH
11590 Century Blvd, Ste 210
Cincinnati, OH 45246

Davison, MI
815 South State Road
Davison, MI 48423

Erlanger, KY
600 Rodeo Drive
Erlanger, KY 41018

Evansville, IN
227 N Green River Rd
Evansville, IN 47715

Granger, IN
45 E University Dr
Granger, IN 46530

Madison Heights, MI
29429 John R Rd
Madison Heights, MI 48071

Muskegon, MI
950 W Norton Ave
Muskegon, MI 49441

Niles, OH
5555 Youngstown Warren Rd #909
Niles, OH 44446

Sylvania, OH
5834 Monroe St
Sylvania, OH 43560


Questions? Fill out the form below to get answers.